Food Equity Club needs your help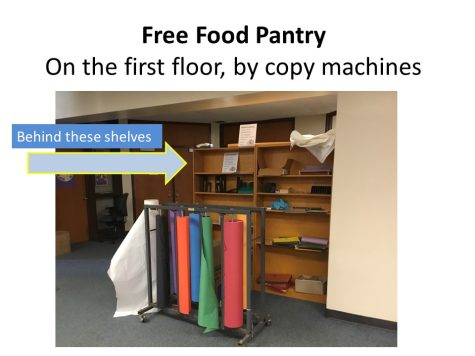 East's Food Equity club is responsible for the school's food pantries and the snack program, which helps those not able to afford food for lunch or at home. Members of the club accept and sort through donations, and buy food. 
     The club checks on the indoor and outdoor food pantries once a week during club meetings, Tuesdays at lunch in room 2038.The Food Equity club also supports East's snack program, so teachers can hand out snacks in class and students can eat when they are hungry. The special ed. program bags and delivers snacks to about 40 teachers a week, with 15 to 20 snacks in each bag, including granola bars, goldfish and nutrition bars. The club is always looking for more help, and is open to any students.
     If you would like to donate, please see teacher Helena White in room 2038.