Teen Forum exhibition at MMoCA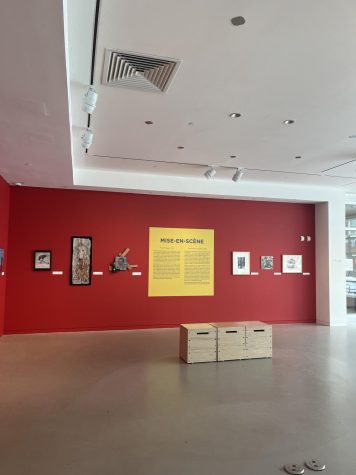 "Mise-En-Scene," which translates to "put into the scene" is the newest art exhibit at Madison Museum of Contemporary Art (MMoCA). The MMoCA Teen Forum, a group of ten Dane County teenagers selected to learn about the workings of a museum, curated pieces made by students from schools across the county, including from here at East. The exhibit explores the broad theme of real-life objects that do more than function as they were intended, but also serve as a reflection of the individuals who made them. The exhibit demonstrates how inspiration and art can be found anywhere and in anything, and is restricted only by our own imagination. Mise-En-Scene will be on display at MMOCA until Aug. 6, 2023, and includes art from sophomore Eva Hecht, junior Harper Blake-Horst and seniors Zoe Drolet, Meija Borowski, Amber O'Halloran-Quintana.
The museum is located downtown, at 227 State St.